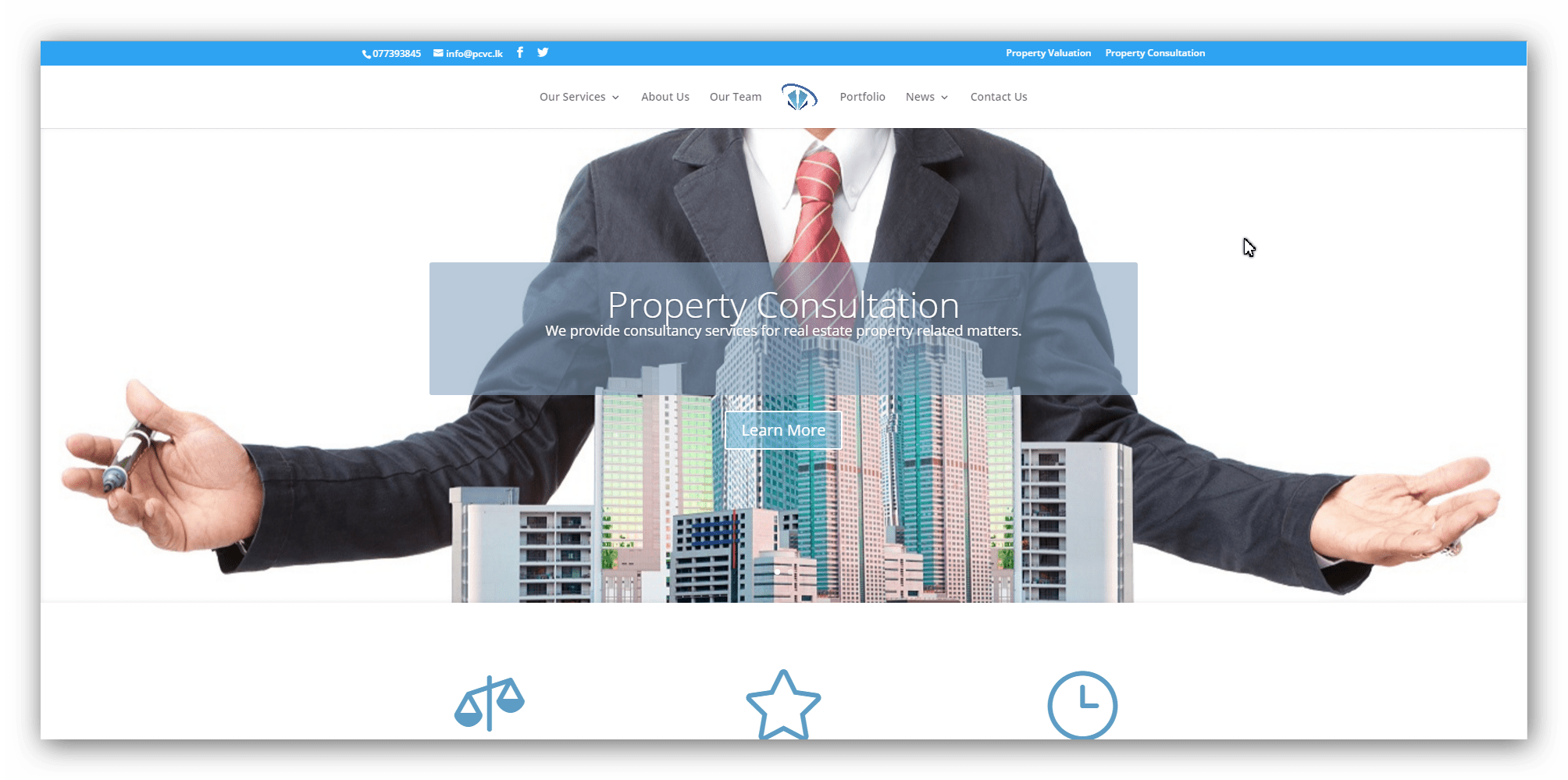 URL:http://pcvc.lk/
About Client:
Prathap Chartered Valuation and Consultancy (Pvt.) Ltd. is an experienced rich company that accounts for over 75 years of combined valuation experience, dedicated to providing valuation services for varying types of properties in the wide range of industries for different valuation purposes.
The company has earned the respect and trust of leading banks, finance companies, accounting firms and individual clients in Sri Lanka for its quality and speedy service delivered by a highly experienced and skilled team of valuers qualified in both local and British valuation qualifications. The PCVC also extended its services to overseas clientele in the recent past, and it has also undertaken many valuation assignments for financial reporting purposes under International Financial Reporting Standard (IFRS).
The Company's portfolio of projects and valuation services vary from valuation for real estate, plant, and machinery to real estate consultancies. Recent valuations of PCVC include property valuations of land, buildings, plant and machinery for sale, purchase, mortgage, insurance and financial reporting purpose under IFRS.
Under the leadership and guidance of D. Prathapasinghe, a renowned chartered valuation surveyor with over 20 years of corporate and public sector experience, the company has undertaken many large scale valuation projects in the commercial, tourism, agricultural, leisure and industrial sector in particular for banks, financial institutes, and accounting firms.
The Department of Business Administration (DBA) is the pioneer in introducing the first Management Degree in Sri Lanka. It is the oldest and the largest Department in the Faculty of Management Studies and Commerce of the University of Sri Jayewardenepura. It primarily offers interdisciplinary study programmes aimed at producing versatile competent graduates in business management. Currently, it serves about 750 internal undergraduates and more than 5000 external undergraduates.
The Business Administration Degree has a history of more than fifty years as the pioneering and leading Degree programme in the field of Business Management in Sri Lanka. It has earned much popularity and recognition from its inception. Its study programmes are continually being upgraded and redesigned to produce total quality versatile Management graduates to cater to the emerging demands of the ever changing world of work